April is National Parkinson's Disease Awareness Month
Caregiver in Pennsylvania
If you are a caregiver for a loved one with Parkinson's disease, April is a very special month.  Designated as National Parkinson's Disease Awareness Month, April is a great time to spread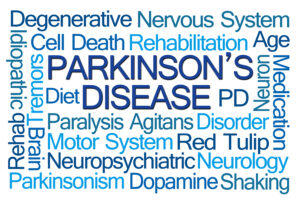 awareness about Parkinson's disease, support organizations that are seeking to find cures, and spread awareness about what it is like to be a caregiver for a loved one with Parkinson's disease.  When you are a caregiver for a loved one with Parkinson's disease, it is likely that you know much about the disease, the symptoms, and ways to help your loved one manage it, but you may find that the general public doesn't understand Parkinson's disease the way you do.  To spread awareness about this medical condition and to help support organizations that research the disease, here are just a few ways you can get involved during the month of April.
Participate in a Community Event
Many communities will host fundraising events such as walks, races, or even golf outings to raise money for Parkinson's disease research.  These are fun events that can get the whole community to rally around a good cause while being active, as well.  If your loved one is able to participate too, it is a great activity to do together.  You may even meet some new friends along the way!
Share Your Story on Social Media
Social media websites such as Facebook, Twitter, and Instagram are great tools for spreading awareness.  To raise awareness for Parkinson's disease, a great idea is to share your story online.  You can write an in-depth blog post or keep it simple with a photo or a quick sentence to let your friends know that you are recognizing Parkinson's Disease Awareness Month.  Your post just may spark an interest and inspire friends to support the cause as well.  Don't forget to use these hashtags: #PDmonth #Parkinsons #ParkinsonsAwareness #fightparkinsons
Plant and/or Display Tulips
Did you know that the tulip is the symbol of Parkinson's disease and a symbol of hope for those suffering from Parkinson's disease?  To show your support for Parkinson's disease research, plant tulips in your yard, display them in your home, or give them away as gifts to loved ones during the month of April.
If you are considering hiring caregiver services in Pennsylvania, call the caring staff at Extended Family Care of PA at (888) 660-6478.
Source:  http://www.pdf.org/en/parkinson_awareness
Latest posts by Stephen Sternbach
(see all)