Tips for Choosing Spring and Summer Recreational Activities for the Elderly
Home Care in Pennsylvania
The warm, sunny days of spring and summer are already here, and it's the perfect time to shake off the winter blues and start enjoying the sunshine and great weather. Of course, if you're going to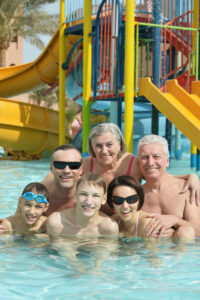 pick out some activities for your elderly loved one, you want to pick out activities that will benefit them. Family members and elder care professionals can use a few tips to ensure they choose the best spring and summer recreational activities for the elderly.
The Benefits of Recreational Activities
Recreational activities offer many benefits to the elderly, particularly those requiring in-home care. Not only do they provide seniors with the chance to have fun, they offer many other potential benefits as well. Some of the benefits recreational activities offer your senior loved one include:
Emotional Benefits – Engaging in meaningful recreational activities helps stimulate positive feelings and may reduce stress in seniors. Getting involved in activities can also improve self-esteem.
Physical Benefits – Many activities, even if they don't focus on fitness, can offer physical benefits to individuals requiring senior care. Some physical benefits that may be enjoyed, depending on the specific activity, including improved hand-eye coordination, greater flexibility, better physical endurance, or improvement of gross and fine motor skills.
Cognitive Benefits – Recreational activities that require learning, strategic thinking, or creativity offer mental stimulation and may help to prevent cognitive impairment. Seniors already dealing with cognitive impairment may enjoy improved memory, self-expression, and attention span.
Choosing the Right Activities
How can you make sure you choose the right spring and summer recreational activities? Elder care professionals and family members can work together to choose activities using these helpful tips:
Tip #1 – Keep Physical Limitations in Mind – Does your elderly loved one have physical limitations? Even short walks could be challenging for individuals with mobility issues. Physical limitations don't mean you can't engage in fun activities. You can choose activities that work well with the limitations of the senior or you can find ways to deal with the limitations, such as arranging for a wheelchair or other mobility device to make movement easier.
Tip #2 – Talk to the Senior – It's always nice to find out what your senior wants to do. Take time to talk to your loved ones to find out what activities they would prefer. Maybe they'd enjoy playing an old-fashioned game over a newer game. Perhaps they have a hobby they've always wanted to learn. Your loved one may enjoy doing an activity they used to do regularly, such as fishing or swimming.
Tip #3 – Consider Time Limits – Most seniors can't tolerate activities that take hours of time. Keep time limitations in mind as you choose recreational activities. For example, 18 holes of golf may not work well for a senior that tires easily, but playing just a few holes or a short game of putt-putt may be the perfect option.
The most important thing you can do is to put yourself in the shoes of the senior. You want to make sure they have a great time, so keep these tips in mind as you choose the perfect spring and summer recreational activities.
If you are considering hiring 

home care in Pennsylvania

, call the caring staff at Extended Family Care of PA at (888) 660-6478.
Sources
http://seniors.lovetoknow.com/Category:Activities_for_Seniors
http://caregivingwithpurpose.com/5103/senior-citizens/looking-for-spring-activity-ideas-for-seniors/
http://www.elpasoinc.com/elpasoplus/health/article_937ecf3a-8ebb-11e3-9cae-0017a43b2370.html
Latest posts by Stephen Sternbach
(see all)