How to Talk to Kids about Their Elderly Loved One
Elderly Care in Pennsylvania
One of the most difficult talks that you can have with children is about your elderly loved one and her health conditions. If you're a family caregiver, this is a conversation that you want to get right.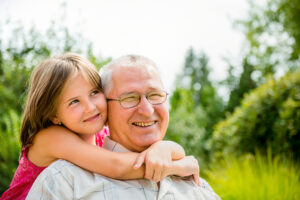 Talk about What's Going On
If you don't talk with the kids about what is going on with your elderly loved one, they're more likely to fill in the blanks with their own information, which may not be very accurate at all. Sit down for a conversation as soon as you can and try to make it a time when you won't have to deal with other situations vying for your attention. It's important that the child feels that you're devoting your full concentration to this talk.
Bring the Child to Eye Level
While you're talking, try to avoid body language that places you over or above the child. Bring him to eye level so that you're able to focus on his expressions and his body language. This also helps the child to feel that you're invested in the conversation. You're also more likely to maintain his attention when you have eye contact.
Get Help Explaining Your Loved One's Health Problems
If necessary, you might need some extra help talking to the child about your elderly loved one's health conditions. You don't want to burden the child with too much information, of course, but it's important to be able to answer his questions and to explain the situation in a way that he understands.
Let the Child Know What's Being Done for Your Elderly Loved One
It's just as important to let the child know what it is that's being done for your elderly loved one. Once he understands a little more about her health conditions, he may be even more concerned if he doesn't have an equal understanding that she's being cared for by you, her doctors, and her elderly care providers.
Make Room for Fun
Just as your life is probably a lot busier now that you're a family caregiver, your children's lives are busier and a little less fun simply because you have so much going on. It's essential to make some more time for fun. It doesn't have to be the zoo or the amusement park every week, but look for ways to incorporate togetherness and activities that you enjoy with each other into your schedule.
Talking to kids about serious matters can be difficult, but it's an essential conversation.
If you are considering hiring 

elderly care in Pennsylvania

, call the caring staff at Extended Family Care of PA at (888) 660-6478.
Latest posts by Stephen Sternbach
(see all)