What Home Features Could Improve Your Care Journey?
Home Care in Pennsylvania
As a family caregiver it is your job to do everything that you can to help your senior maintain a quality of life that is fulfilling, healthy, and comfortable as they age in place. While much of this will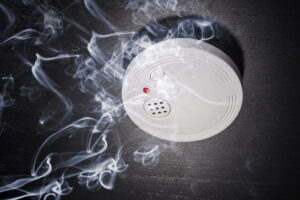 rely on the efforts that you put forth, you can also improve this care journey and enhance your care efforts through the features of your parent's home.
Some home features that can improve your care journey with your loved one include:
Stair lift. Going up and down the stairs can be stressful for an elderly adult who is struggling with mobility, balance, or range of motion issues. A fall can mean devastating consequences for your elderly parent, which makes helping them to avoid these accidents one of your most important goals as a family caregiver. One home feature that can be impactful at helping you accomplish this goal is a stair lift. This mechanical device allows your parent to sit down and ride the chair up the stairs, then back down so that they can use all floors of their home safely.
Ramps. If your parent's home features steps outside, it can be challenging for them to get out as often as they would like to. This is especially true if they use a mobility device such as a wheelchair, scooter, or walker. Help them to have more control over getting in and out of their home by installing ramps so that they can avoid the steps.
Video security camera. When your aging parent is at their home alone, you want to know that they are safe and secure. Part of this is making sure that they do not open the door to someone who could be potentially dangerous to them. A video security camera allows your aging parent to see who is at the door without opening it, enabling them to stay safe and secure. Many of these systems also allow for remote access to the camera, meaning that you can check the door for your parent. You can also use these cameras to keep an eye on your loved one by installing the camera inside the home. If you intend to choose this option, look for a camera with two-way audio. This will allow you to communicate with your aging parent even when you are not in the home with them.
Detectors. One of the most important goals of your care journey is making sure that your parent stays safe and healthy at all times. You are not able to be with your parent at every moment and even if you were, there are risks that you cannot readily detect, making it impossible for you to protect them. Detectors are the way that you can address this. Smoke detectors are critical for detecting home fires that could put your elderly loved one at very serious risk of injury or even death. Carbon monoxide detectors are valuable for alerting your parent to the presence of carbon monoxide, a colorless, flavorless, and odorless gas that can be fatal when inhaled.
Starting a home care arrangement for your aging parent can be a fantastic way to help your parent live the highest quality of life possible as they age in place. The personalized approach to care offered by an in-home senior care services provider ensures that your parent's needs are met while also supporting independence, activity, and engagement in the world around them.
If you are considering hiring 

home care in Pennsylvania

, call the caring staff at Extended Family Care of PA at (888) 660-6478.
Latest posts by Stephen Sternbach
(see all)