Elderly Care Observances: Exploring a Gluten-Free Lifestyle during National Celiac Disease Awareness Month
Elderly Care in Manheim PA
Everywhere you look it seems gluten-free foods are popping up on market shelves and being advertised on restaurant menus. People tout these foods as being healthier, but many people do not even understand what gluten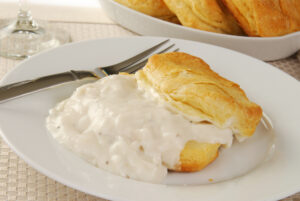 is, much less why eliminating it from your diet could benefit your health. While eating gluten-free foods has little true benefit for many people, with the exception of lowering overall carbohydrate intake for some, for those suffering from celiac disease, these changes in diet can literally change their lives.
May is National Celiac Disease Awareness Month, the perfect opportunity for you to understand this disease, its symptoms, and how you can control it with a gluten-free diet. If you suspect your elderly parent may have celiac, it is important to get him evaluated and diagnosed as soon as possible so you can make treatment and management a part of your elderly care plan and dramatically improve his quality of life.
Celiac disease is characterized by a hypersensitivity of the small intestine to gluten. This causes severe digestive difficulties and a variety of uncomfortable and even dangerous symptoms. While children and infants are much more likely than adults to display digestion-related symptoms such as diarrhea, adults with celiac disease have their own set of symptoms.
If your elderly parent has been coping with the following symptoms and you have not been able to attribute them to any other health concern, make an appointment for him to discuss them with his doctor and potentially undergo testing for celiac disease:
• Fatigue
• Joint or bone pain
• Canker sores in the mouth
• Depression or anxiety
• Iron-deficiency anemia
• Bone loss
• Seizures
• Migraines
• Arthritis
• Tingling in the feet or hands
• Numbness in the feet or hands
• Eczema
• Insomnia
• Difficulty concentrating
• Impaired gallbladder function
• Defective tooth enamel
If your parent is diagnosed with celiac disease, the most important change you can make in your elderly care plan is transitioning to a gluten-free lifestyle. Removing gluten from your parent's diet eliminates the sensitivity reaction, allowing your small intestine to heal and giving your parent a chance to recover from the symptoms.
Try these tips for making a gluten-free diet easier and more effective:
• Get everyone involved. A gluten-free diet for a senior with celiac disease is not just about not giving him bread or preparing a separate meal. Even trace amounts of gluten can lead to serious symptoms, which means everyone in the household needs to get on board with being gluten-free. Make sure your parents' elderly health care services provider is aware of the change and knows not to bring any foods with gluten into the home because of the risk of cross-contamination.
• Start cooking. Pre-prepared foods often contain high amounts of gluten, even those foods you may not expect to, such as pasta, sauces, and soups. Avoid this gluten by getting in the kitchen and preparing meals yourself. The internet is a powerful resource for recipes and substitution suggestions so pick a few recipes and try them out with your aging parents. With the right ingredients it is possible to bake your own gluten-free bread, muffins, and other goods so you do not have to give up enjoying these foods.
• Read labels. Nutrition labels are your best friend when it comes to controlling your diet. Read the label on every food you purchase to make sure it is not harboring hidden gluten. Do not just rely on foods that have "gluten-free" written on them. These foods often cost much more and are not the only ones in the store that do not have gluten. Take the time to read labels and create a list of "safe" foods you can use for later shopping trips.
• Do not forget the pets. If your elderly parents have pets, these furry members of the family will need to get in on the new diet as well. Many pet foods contain high levels of gluten and your parent can come into contact with this gluten by feeding, petting, bathing, and cleaning up after their pets. Find foods that do not have grains so no gluten comes into the home.
If you or an aging loved one are considering hiring elderly care services near Manheim, PA, contact the caring staff at Extended Family Care of Lancaster. Call today at (717) 205-2174.
Latest posts by Mary Lynne Heller, Branch Administrator
(see all)