What Do You Put in a Preemie Journal?
You might think that keeping something like a preemie journal is just one more task that you're struggling to keep up with every day, but it's more than just another thing to do. Keeping a preemie journal can help you to track important information and process how you're feeling about what is happening.
It's a Baby Book, and a Little More
At first glance, a preemie journal seems an awful lot like a baby book that you might keep for any child. But it's a little more than that. There may be spaces for situations that your preemie would face but that other children wouldn't have experienced. There is plenty of space for you to keep track of all sorts of information.
Process Your Feelings
There is a lot of trauma and difficulty involved in being the parent of a preemie. The pregnancy and the birth itself may have been very difficult. Many preemies are forced to spend a good bit of time in the NICU. All of these situations can create a lot of emotions that are difficult to process without intention.
Track Milestones
Little milestones mean an awful lot for your preemie. The first time your child reaches certain developmental milestones is really amazing. Having a spot just to track those moments is a great way for you to have that information forever.
Break Down Progress Achievements
In addition to milestones, you'll want to keep track of achievements and progress here and there. This is slightly different from tracking milestones because these are smaller and possibly more frequent. Your preemie can seem as if she's not hitting milestones, but when you look at the little achievements, they add up to some pretty big progress.
Keep Track of Details During a Trying Time
During this time of your baby's life, your brain is going in a million different directions. You're going to need a space in which to keep track of details that might otherwise slip your mind. Knowing which pediatric home health care providers will be there on which days and what they need to know is vital information and if you can keep it all together, that's one less item to avoid losing.
If you don't have the perfect preemie journal just yet, don't let that stop you. Keeping a simple spiral notebook can do the same thing for you. If you get an official preemie journal later, you can always transfer information over to store it in a more permanent way.
If you or a loved one are considering Pediatric Home Health Care Services in Penn Hills PA, please call and talk to the caring staff at Extended Family Care of Pittsburgh at (412) 693-6009. We will answer all of your questions.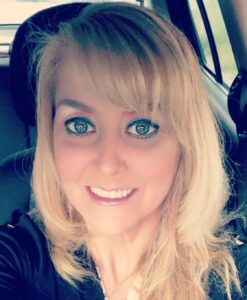 Latest posts by Nicole Kelly, Branch Administrator
(see all)