Alzheimer's Care is Most Successful When It's Person-Centered
What is your routine like when you're caring for a parent with Alzheimer's? It's a good idea to stop and look at who the care plan targets. Is it designed to be easier for you, or is it person-centered? Make Alzheimer's care go smoothly by making sure the daily schedule is centered around your mom or dad.
What Is Person-Centered Care?
You're going to find that person-centered care is actually easy for a family caregiver to manage. Focus the care on your mom or dad's favorite things. You're aiming daily activities to the things that help your parent feel comfortable and safe. You're aiming for comforting sounds, smells, and activities.
With person-centered care, it isn't how much is done on your list. It's how it is done and how it makes your mom or dad respond and interact with you. It may seem challenging to watch chores build up, but there are other ways for those chores to get done.
Examples of Way You Can Create Person-Centered Schedules
Your mom found laundry to be comforting. She liked the smell of freshly washed clothes and the warmth of the items right after they came out of the dryer. As Alzheimer's progresses, that won't change. It will still give her the same feelings of comfort, so you need to let her help. It may take longer, but it brings her a sense of calm so let her.
As your mom folds laundry, you can do something else. She may not do it perfectly, but it makes her happy. It gives her a sense of identity.
Your dad doesn't like bathing. A shower gets him agitated. He doesn't like that you have to help. Focus on what he's feeling. He's embarrassed that he has to rely on you. To keep it person-centered, have everything ready before you bring him into the bathroom.
Keep the room warm and let him stay covered with a warm towel while you wash another area of his body. His favorite music and scents may help relax him. Talk him through each step you're about to do before you start.
To focus on person-centered care for your mom or dad, bring in extra help to do the other things. While you're helping your parent, you could hire senior care services to fill in some of the gaps. You're helping with meals, and the caregiver you hire could be doing the housework.
Learn other ways senior care services ease the strain family caregivers feel. Call our specialists to learn more.
If you or a loved one are considering Senior Care Services in Munhall PA, please call and talk to the caring staff at Extended Family Care of Pittsburgh at (412) 693-6009. We will answer all of your questions.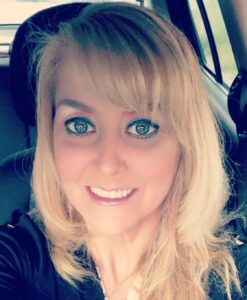 Latest posts by Nicole Kelly, Branch Administrator
(see all)