What Is it Like to Have COVID-19?
During this coronavirus pandemic, doctors are learning that individuals are having different types of experiences with COVID-19. There are levels of symptoms that people experience, but this is still a virus that your senior should avoid if it's at all possible for her to do so.
Initially There May Be No Symptoms
Many people are finding out that they've been exposed to the coronavirus and yet do not develop symptoms. These people tend to be younger and because they don't realize they've been in contact with the virus, they keep going about their regular daily activities. This is why face masks, social distancing, and staying at home as much as possible are all important tools right now. Asymptomatic carriers can still cause other people to become infected.
Mild Symptoms Are When People Realize They're Sick
Symptoms of COVID-19 take roughly two weeks to develop, give or take a few days. The initial symptoms are usually mild and include a cough, fever, and possibly shortness of breath. This is still a highly contagious time and doctors recommend that people who are experiencing these symptoms stay home and avoid contact with other people.
Severe Symptoms May Mean it's Time for More Medical Help
The real problem is when the symptoms of COVID-19 become more severe. Those symptoms, including increased shortness of breath, chest pain, and signs of pneumonia, can typically hit older adults very quickly. If your senior exhibits any of these symptoms, her doctor may want her to go to the hospital right away.
Avoiding COVID-19 Is the Better Option
Avoiding the coronavirus and therefore COVID-19 is the preferred option for your senior, especially if she has existing health issues. Talk to your senior's doctor about what the plan is if she does develop COVID-19 symptoms. Her doctor may recommend a telephone or video doctor visit if the symptoms are mild, but a different solution if the symptoms are more severe. You need to know what to do if your senior does start to feel sick.
Self-quarantine is one of the best ways to avoid coming in contact with people who might be sick with COVID-19. If your elderly family member is concerned about how she's going to do certain things while self-quarantined, she may find elderly care providers helpful. Elderly care providers can run errands for your senior, check in on her for you, and offer companionship she may be missing.
If you or a loved one are considering Elderly Care Services in McKees Rocks PA, please call and talk to the caring staff at Extended Family Care of Pittsburgh at (412) 693-6009. We will answer all of your questions.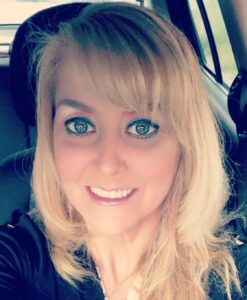 Latest posts by Nicole Kelly, Branch Administrator
(see all)