Six Ways to Show Gratitude to Those Who Help Your Parents
September 21st marks World Gratitude Day. It's the day to show others how grateful you are for their presence in your life. For World Gratitude Day, take time to show gratitude to those who help your parents, which therefore also means helping you.
Do Something to Help Out
If you know the person you're thanking has a lot on his or her plate on certain days, show up ready to help out. For example, the person hasn't had time to clean the fridge, show up and get that job done.
Send an Edible Bouquet
Flowers are enjoyable. Why not upgrade to an edible bouquet packed with fruits that you know the recipient loves. Strawberries dipped in chocolate are one of the most popular options.
Write a Heartfelt Thank You
You can show gratitude without spending money. Write a heartfelt thank you to the person you want to thank. Make it personal and don't stick to short and sweet. Write from the heart, even if it is a little longer.
Listen Carefully and Surprise Them
Listen carefully to your parents' helpers and other family members who help them when you're not there. What do you hear them talk about enjoying or wishing they had more time for?
For example, you hear your cousin telling your dad that he loves hiking, but the cost is getting to be too much. Show your gratitude by surprising him with a year's pass to the parks in his state.
Your sister has always wanted to learn how to decorate cakes professionally. Pay for her to take a certification course online or in her area.
Arrange a Pot Luck Gathering
Arrange to have close family members bring a dish for an impromptu gathering. Set up tables or camp chairs outside and enjoy a meal together on a warm, sunny day. Everyone can help your parents, which removes the pressure from one person.
Show Up With a Meal
On a night you know a family member is home and has no plans, show up with dinner. If that person drinks wine or beer, you could add a bottle of wine or a pack of beer to go with the meal. Bring a favorite dessert to complete the meal.
Arrive early enough so that dinner hasn't already been started or get others in the household to do something to delay prep work. You could also make arrangements to take that person out to dinner.
Make sure you pay gratitude to the family members and friends who help you care for your parents. If you have elderly care also helping out, don't forget to show gratitude to all that they do for your family.
Have you never looked into elderly care services? You need to. Breaks are important for both you and your parents, and elderly care aides are the best way to ensure you take breaks without leaving your parents alone when you're away.
If you or a loved one are considering Elderly Care Services in Murrysville PA, please call and talk to the caring staff at Extended Family Care of Pittsburgh at (412) 693-6009. We will answer all of your questions.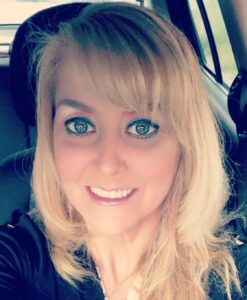 Latest posts by Nicole Kelly, Branch Administrator
(see all)