Four Tips for Getting Used to Home Care for Children
You and your family may still be coming to terms with the fact that your child needs additional medical help at home. Having strangers coming into your home on a regular basis, even helpful strangers, can feel intimidating and unnerving. These tips may help a little bit as you become more accustomed to having pediatric nursing care providers around more often.
You're Still the Parent
It can feel a little intimidating having someone coming in to handle a lot of your child's medical care needs. You're still your child's parent. Pediatric home health care doesn't have to mean that you're handing over your parenting responsibilities and decisions to someone else. Those ultimately are yours still to make.
Home Care for Children Is about Helping You
Pediatric home health care providers are there to help you and your child. As such, if you have questions or concerns about anything that's going on, you have every right to be able to ask what you need to ask in order to feel comfortable. Make a list of questions, if that helps you to remember everything that you need and want to know.
Put Together a List of Helpful Information
Something else that can help pediatric nurses is to have a list of information that they need to know while they are taking care of your child. This might be some simple information about your own expectations and house rules, parking information, and anything else that would be helpful to know. They have information about your child's medical needs, but some of those other details can make life easier for you and for them.
Keep Planning Activities for Your Family
Many families worry that because their child needs medical assistance, that means that all sorts of fun activities and adventures are off the table. That's not necessarily the case. You can still do all sorts of things as a family, but you might need additional assistance while you're out and about. That's where pediatric home health care may be able to make those fun activities even more possible for all of you.
Pediatric home health care enables your child to get the medical help that she needs in order to continue to grow and to be as healthy as possible. It's also a way for your entire family to feel supported and understood while your child deals with the medical issues that have taken precedence in her life.
If you or a loved one are considering Pediatric Home Health Care Services in Plum Boro PA, please call and talk to the caring staff at Extended Family Care of Pittsburgh at (412) 693-6009. We will answer all of your questions.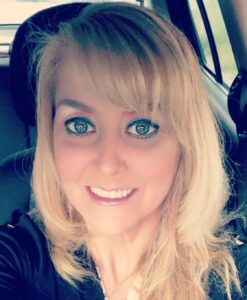 Latest posts by Nicole Kelly, Branch Administrator
(see all)