Four Tips for Caring for Your Senior's Skin
Your senior's skin is her barrier between her and the rest of the world, including the germs. So, it's important that her skin stays healthy so that she can stay healthy, too. Here are some ideas that can help.
Keep Skin Dry and Clean on a Regular Basis
Your elderly family member may feel as if she doesn't get dirty, so why take a bath or shower as often? But her skin does still need to be cleaned regularly. Washing her skin well ensures that oils and other contaminants are removed before they can cause other issues. Use mild soap and warm, but not hot, water for best results. Pat your senior's skin dry, because rubbing can cause abrasions.
That Includes Bed Linens, Too
Your senior's bed linens need to be changed regularly, too. Bed linens collect dead skin cells, oil, and anything that gets tracked into the bed on your senior's feet. All of this can be bad news, so swapping out those bed sheets weekly can do the trick. It might also be a good idea to put an extra cushiony mattress pad on your aging family member's bed. This is especially true if she spends a lot of time in bed.
Track Your Senior's Fluid Intake
Hydration is a big key to keeping your elderly family member's skin healthy and supple. Most aging adults don't drink enough water throughout the day, so it helps to keep track. Using a large bottle or just a water tracking app on a smartphone can do the job. Talk to your senior's doctor about how much water she needs to set as her goal. It's best to work up to that number instead of trying to hit that goal from the start.
Pay Attention to Sore Spots
If you notice any sores or red areas on your senior's skin, make sure to pay closer attention as they heal. Wounds that aren't seeming to heal or that become worse can be a sign of bigger problems. This is especially important if your aging family member is bedridden, because these small spots can quickly become painful bed sores.
Your senior may find that some of the tasks around caring for her skin are becoming difficult. That's when hiring senior care providers can help immensely. They know what to watch for in terms of trouble and they can help your senior to maintain healthy skin comfortably.
Excerpt: Your senior's skin may be more fragile now than ever before, so taking extra care is important.
If you or a loved one are considering Senior Care Services in Monroeville PA, please call and talk to the caring staff at Extended Family Care of Pittsburgh at (412) 693-6009. We will answer all of your questions.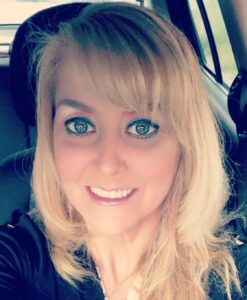 Latest posts by Nicole Kelly, Branch Administrator
(see all)