Seven Osteoarthritis Facts You Need to Know
Osteoarthritis is the most common form of arthritis. Your parents may have it. It's also likely that you are starting to experience it. What do you know if this type of arthritis? Here are seven osteoarthritis facts you need to know.
#1 – Tissue Wears Out
Osteoarthritis occurs when the cartilage at the ends of both bones in a joint deteriorates with wear. The hips, knees, ankles, hands, neck, and back are the areas where you'll often feel the pain. Repetitive motion like bending makes it more likely that you'll experience it.
#2 – Millions Have Osteoarthritis
It's estimated that 32.5 million adults in the U.S. have osteoarthritis. The older you are, the higher the risk. People with a family history of osteoarthritis are also more likely to have the condition.
#3 – There's No Cure
There is no cure for osteoarthritis. Maintaining a healthy weight is important to reduce excessive stress on the joints.
#4 – Hot and Cold Compresses and NSAID Medications Help Ease the Pain
Using hot and cold to ease the discomfort is one way to ease joint pain caused by osteoarthritis. NSAID medications that help with inflammation, such as Advil, are also helpful at easing the pain of arthritis.
#5 – Exercise Is Important
While it may seem counterproductive to exercise when you have joint pain, it's important. Using the joints often helps keep them from stiffening up. Muscle strengthening exercises are also critical when you have osteoarthritis. Choose exercises that are easier on the joints like swimming and walking.
#6 – Osteoarthritis Can Affect Daily Activities
As the pain increases, your mom or dad may start changing how things get done. If wrist pain makes it hard to chop meats and vegetables for a meal, takeout food may become a routine. Adjusting to these changes is important.
#7 – Surgery is the Last Resort
If the pain is extreme and other treatment methods have stopped working, you may need surgery. Doctors can advise you if your mom or dad needs a hip, knee, or ankle replacement because of osteoarthritis. If it is the last resort, make sure senior care services are arranged to help your parent after the surgery.
If your parents are dealing with the pain and stiffness caused by osteoarthritis, elder care services help out. Your parents can stop trying to get up and down the steep stairs to the basement laundry area and let caregivers do it. Elder care aides can remind your parents to do their exercises and join them for walks outside.
With elder care aides available for medication reminders, help with household chores, and help to schedule and keep appointments, your parents enjoy living independently without a struggle. Call our elder care agency to schedule caregiver services.
Source: https://www.cdc.gov/arthritis/basics/osteoarthritis.htm
If you or a loved one are considering Elder Care Services in Allegheny County PA, please call and talk to the caring staff at Extended Family Care of Pittsburgh at (412) 693-6009. We will answer all of your questions.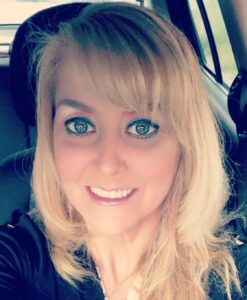 Latest posts by Nicole Kelly, Branch Administrator
(see all)