How Elderly Care was Shaped by Florence Nightingale
Many women have impacted elderly care today. Florence Nightingale is one who made big strides in the way people help fight the spread of infection and disease.
Despite her parents' wishes, Florence refused to partake in climbing the social ladder. Instead of marrying a man they felt was a good match, she left home to reach her dreams of becoming a nurse.
For National Women's History Month, take a close look at five ways Florence Nightingale shaped the future of caregiving.
She Focused Attention on Cleanliness
When Nightingale assembled a team of nurses to help the wounded during the Crimean War, one of the first things she noticed was the filth patients were living in. Patients laid in their feces and urine. Rats, mice, and insects scurried around the halls and wards.
Her first goal was to create a clean environment. She had patients who were able to work use scrub brushes and soap to clean floors, surfaces, and walls. She checked on every patient day and night. Soon, the hard work paid off and death rates dropped by 66 percent.
She Focused on Diet
Understanding that the key to recovery involved the right foods, she worked on coming up with meals that met each patients' dietary needs. If someone needed a diet with softer foods, the kitchen made those meals as requested.
She Changed Linens
Knowing that a sterile environment was better for the soldiers' recoveries, Nightingale set up laundry rooms where sheets and linens were changed and washed regularly. Patients no longer laid on beds that were covered in bacteria.
She Made Sure Patients Were Stimulated Mentally and Emotionally
In addition to visiting each patient and providing emotional comfort, Nightingale created rooms where patients could learn something new from a teacher. She had these rooms set up to provide entertainment or let patients read books and keep their brains active.
She Created a Nursing School
When she was awarded money for her studies into ways to improve the health of soldiers, she used that money to establish the Nightingale Training School for Nurses. While nursing was originally a career for the impoverished, it became a respected profession for the wealthy, too.
Florence Nightingale helped end deaths caused by preventable infections. She turned nursing and care into a respected career.
How Elderly Care can Help You
When your parents need help to stay independent while living in their own home, it's important to arrange the care they need. Elderly care services like cleaning, cooking, and medication reminders make a big difference in their quality of life. Call our elderly care agency to learn more.
If you or a loved one are considering Elderly Care Services in Plum Boro PA, please call and talk to the caring staff at Extended Family Care of Pittsburgh at (412) 693-6009. We will answer all of your questions.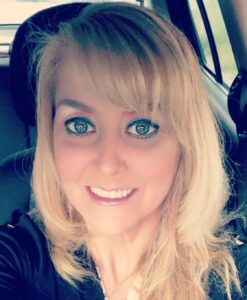 Latest posts by Nicole Kelly, Branch Administrator
(see all)