Tracking Medication Side Effects for Your Senior's Health
When your elderly family member takes her medications, even as prescribed, she still experiences side effects. It's important that you and she and her home health care providers are aware of what those side effects are and how they might change over time.
Side Effects Change Over Time
Even if your elderly family member has taken some medications for a long time, the side effects can change for her. Also, as she adds different medications to her routine, those combine to create different effects within her body. Her metabolism and her health issues also affect how her body processes medications, so it's important to keep a constant eye on what's happening.
Make a List of Medications Your Senior Takes
To start, make sure you've got a comprehensive list of the medications your elderly family member is taking. It's also important that you keep this list updated, so you might want to consider putting a note in your calendar or planner to review that list every month or so. Include the name of the medication, how much she takes, and when she's supposed to take it. If she sees more than one doctor, also list which doctor prescribed the medication.
Double Check Expiration Dates and Dosage Information
It's a good idea to keep a file of the patient information that comes with your senior's medications when she picks them up from the pharmacy. These leaflets contain valuable information, like lot numbers, medication manufacturer, and the expiration date for the medication. That way even if the sticker is blurred, you still have this information. You can purge this file every couple of months to help keep it from getting too big.
Keep a Log of How Your Senior Feels
Keep a log detailing what your senior is experiencing after she takes her medications. If she's feeling anything unusual or odd, jot down the date, the time, and what exactly happened. Keeping a small notebook for just this purpose keeps everything in the same place.
Get Some Help with Medication Management from Home Health Care Providers
Keeping up with medication management can be complicated, especially when your senior takes a lot of medications. Having help from home health care providers ensures that your elderly family member is taking medications correctly and that you're not missing any changes in her side effects.
When you have an accurate look at your senior's side effects, that's valuable information that her doctors can use to adjust her medications as needed.
If you or a loved one are considering Home Health Care Services in Murrysville PA, please call and talk to the caring staff at Extended Family Care of Pittsburgh at (412) 693-6009. We will answer all of your questions.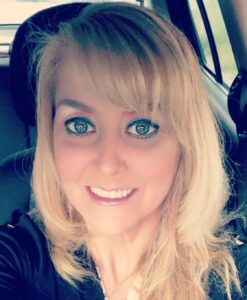 Latest posts by Nicole Kelly, Branch Administrator
(see all)