Tips for Reducing the Risk of Cancer with Senior Care Help
Is your elderly loved one worried they are going to get cancer? Many elderly people worry about this, especially if they had a loved one who suffered from or died from cancer. If this is something that is on your elderly loved one's mind, there are ways that you and their senior care aides can help them to lower their risk of getting cancer. Keep reading here to find the best tips for this mission.
Reducing or Cutting Out Tobacco Use
Does your elderly loved one use tobacco? Maybe they smoke cigarettes or chew tobacco. No matter what form of tobacco your elderly loved one uses, it can increase their risk of getting cancer. It is best if they can completely cut tobacco out of their life. This can be a tough feat. You or a senior care provider may need to take your elderly loved one to the doctor, so they can be prescribed smoking cessation products. You may also need to be your loved one's support system or accountability partner when they are trying to quit using tobacco.
Starting a Better Overall Diet with Senior Care Assistance
Another thing that could help to lower your elderly loved one's risk of cancer is to have a better overall diet. The foods that a person eats do affect every part of their health. For example, if your elderly loved one is eating a lot of foods that are filled with hormones, preservatives, and harmful chemicals, they are going to have a higher risk of getting cancer. If this is the case, you and senior care providers should encourage your elderly loved one to start eating better. They should eat more vegetables, fruits, lean meats, and whole grains. They should also cut out or eat very minimal unhealthy fats, red meats, sugar-filled foods, and processed foods.
Reduce Sun Exposure
How often is your elderly loved one outside when the sun is shining down? When they are outside do they protect their skin in any way? For example, does your elderly loved one wear sunscreen, hats, or clothes that cover their skin. If they aren't doing these things, they are going to have a much higher risk of getting cancer. You and senior care providers may need to remind your loved one to start putting on sunscreen before they go outside. You should also remind them to wear a hat with a brim and/or sunglasses when going outside, as well. Doing these things can reduce your elderly loved one's risk of getting cancer.
Is your elderly loved one worried that they will get cancer? If so, these tips can help to lower their risk, so they don't have to worry as much about getting cancer.
Sources: https://www.mayoclinic.org/healthy-lifestyle/adult-health/in-depth/cancer-prevention/art-20044816
If you or a loved one are considering Senior Care Services in North Hills PA, please call and talk to the caring staff at Extended Family Care of Pittsburgh at (412) 693-6009. We will answer all of your questions.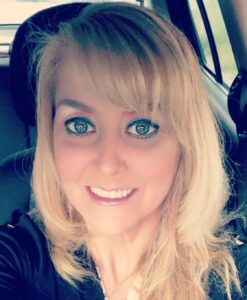 Latest posts by Nicole Kelly, Branch Administrator
(see all)