Home Health Care Therapists Help With Dementia Symptoms
Dementia occurs when there is some form of damage to the brain. Alzheimer's is the most common type of dementia, and the brain slowly dies over the years. Helping a parent with dementia is tough, and your mom's symptoms are worsening now. Home health care professionals help in many ways. One of them is by coming to your home to offer occupational and speech therapies. When your mom has dementia, it's important to support her as best you can. Home health care is one of the steps to take.
How Can Occupational Therapy Help?
While occupational therapists' goals are often about helping a patient improve life skills, it's a little different with dementia care. The goal is to help the patient maintain skills as long as possible. An occupational therapist can help your mom find ways to remember how to shower and get dressed.
An occupational therapist can help your family learn how to adapt the home environment to meet your mom's changing needs. This includes learning verbal cueing and making sure everyone has the support that's needed.
For example, your mom regularly wanders. Some people would react by grabbing hold of her and pulling her back inside. That angers her and causes her to lash out. Instead, an occupational therapist can help the family set up the yard so that your mom has a safe environment for wandering. High fences with fragrant gardens, locks on gates, and alarms are valuable tools for avoiding conflict.
Another example would be your mom's refusal to sit still. She is always getting up and pacing. Instead, she could be given something to sort. It's an easy way for her to have a productive task to complete, and sorting isn't a complex task that's out of her skill set. Give her a bag of Skittles and ask her to sort them into bowls by color. That's one of the ways occupational therapists will help her feel important.
The Benefits of Speech Therapy
Speech therapy is another home health care service that helps people with dementia. Speech skills decline. With a speech therapist working with your mom, she'll learn other ways to communicate when she forgets words.
Speech therapists may use memory books to help your mom retain information for as long as possible. They will work on pictures in place of words to help get a message out. If your mom is hungry and can't say the word hungry, she could show you a picture of a mouth to alert you to the fact that she wants to eat.
Home Health Care as Part of the Team
Keep in touch with your mom's medical team. They'll help you decide when it's best to involve home health care professionals for speech and occupational therapy. When it is, get your list of questions, pick up the phone, and call our agency to get started.
If you or a loved one are considering Home Health Care Services in Squirrel Hill PA, please call and talk to the caring staff at Extended Family Care of Pittsburgh at (412) 693-6009. We will answer all of your questions.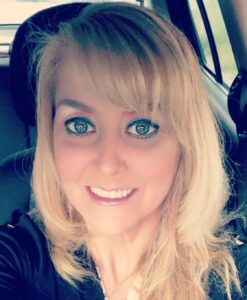 Latest posts by Nicole Kelly, Branch Administrator
(see all)