Companion Care at Home: Plan Family Movie Days to Boost Senior's Mood
Winter is dragging your mom down. The winter blues can impact a person's mood as cold weather makes it harder to get outside. Days are shorter. Even if the sun is out, it's later in the morning when it is over the horizon, and it sets earlier. One of the best ways to help boost your parent's mood is to have a family movie day. Gather the family to join your mom for a movie. What do you or their companion care at home providers do to make sure the day remains stress-free and makes her happy?
Bring Her Favorite Foods
Take the stress off your mom by bringing her favorite foods. Instead of leaving her to feel like she should be catering to everyone who comes, have everyone bring a dish they know she loves. You could prepare a lasagna while your brother gets garlic knots. Your sister chips in with an antipasto platter, and your cousin brings tiramisu.
Pick up a bottle of wine, some seltzer or water bottles, and juice for those who want it. At your mom's home, you can make a pot of coffee if others wish to have a cup.
The meal is set, and people only had to contribute a small portion. That reduces the amount of preparation that's needed. And, your mom hasn't had to do anything other than pick out the movie.
Keep the Conflicts at Home
When you're at your mom's house, any conflicts between you and others who attend the movie day must be ignored. You might not enjoy being around your brother, but you can ignore him for one day. Make sure the focus remains on your mom's need to have her family nearby.
Follow Her Lead
Don't decide what your mom will watch. Let her pick a few options for people to vote on. She'll like what you're watching, and everyone has had some say.
With so many streaming services, you won't find the selection limiting. Your mom has many choices. If she is struggling to decide, see if the service has an option to pick a random movie based on her tastes.
Hire Companion Care at Home Services
What do you do if you live too far away to be there for movie days? Look into companion care at home services. You can't be there, but a professional caregiver can offer the companionship your mom craves. Talk to our companion care at home specialist about pricing.
If you or a loved one are considering Companion Care at Home Services in Squirrel Hill PA, please call and talk to the caring staff at Extended Family Care of Pittsburgh at (412) 693-6009. We will answer all of your questions.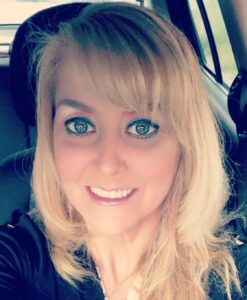 Latest posts by Nicole Kelly, Branch Administrator
(see all)