Simple Ways to Help Your Parent Age Safely
Your mom lives alone, and her health is changing. You worry about her. Now that she's in the hospital after a sudden health issue, that worry is increasing. Maybe she had a stroke or fell and broke her hip. No matter what happened, you need to help her heighten safety as she ages. How can you help her become comfortable with the aging process and changes it's causing? Here are some of the simple ways to help her stay in her home after a health emergency. Hiring home health care providers can step in and get her needs met.
Remind Her Everyone Gets Older
She fell and broke her hip. Since that happened, your mom is embarrassed and hates people thinking of her as frail. Reassure her that everyone ages and people fall all the time. It's not just older adults that fall.
If she realizes she's in a large percentage of adults over the age of 18 that have fallen this year, she's less likely to worry about how it looks to others.
Make Sure Her Personal Needs Are Supported
Your mom has several things she does each day. Ask her what is most upsetting to her if it's not done. Those tasks need to be completed by her family caregiver or a hired aide. She may need to have the vacuuming done each day to minimize pet hair.
Cooking meals, paying bills, and laundry are other household tasks that your mom can't put off for too long. Go over her to-do list and make arrangements as needed.
Get someone to shop for her. She won't want to go out for now, but that doesn't mean she won't need someone to run errands for her. If her grocery store delivers, that's one way to ensure she has food and household necessities. If not, arrange to have someone pick up an order and bring it to her house.
Take Preventative Measures to Keep Her Healthy
For things like the flu or pneumonia, there are vaccinations that lower the risk of severe symptoms. They can't stop your mom from becoming ill, but they can keep her from developing serious complications.
Make sure she knows how to avoid many common viruses. She should wash her hands regularly for the full 20 seconds. She needs to stay away from people who are sick. A diet high in specific vitamins and minerals can help her immune system function.
Hire Home Health Care Nurses to Assist With Medical Care
Home health care services are essential when your mom needs someone to help with the medical aspects of care. If she's been in the hospital and wants to recover at home, her doctor may allow it if she has help from home health care nurses.
Some available services include wound care, IVs and injections, prescription administration, and therapeutic services like physical therapy. Call our expert in home health care to schedule the needed services.
If you or a loved one are considering Home Health Care Services in South Hills PA, please call and talk to the caring staff at Extended Family Care of Pittsburgh at (412) 693-6009. We will answer all of your questions.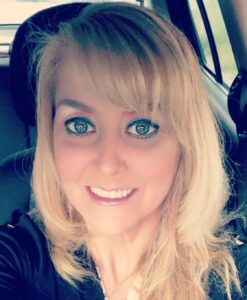 Latest posts by Nicole Kelly, Branch Administrator
(see all)