Exercise Safety Tips for Elderly Loved Ones
A senior may no longer be able to run as fast or work out as hard as they once could. Nevertheless, how much physical activity should your parents be engaging in? Do seniors need to obtain the same amount of exercise as younger people, as recommended by the CDC? According to the CDC, getting 30 minutes of activity a day is sufficient for seniors over the age of 65. As a result, not all seniors can work out at the same level of intensity. If they seem to be having a difficult time at home, it may be time to look for someone to assist them. Home care professionals, for example, are useful in making a senior's life a little easier.
Some older adults like particular workouts, while others work with a physical therapist to determine the best course of action. People with disabilities may need more time and attention from health care providers than other elderly people. Seniors need to know their individual bodies and what routines are best for them. While an elderly person who has difficulty walking may not be able to handle an hour-long walk each day; they may benefit from ten-minute walks in conjunction with an hour of yoga. Finding a routine that works for a senior is critical.
Even if you don't live with your loved one and they work closely with home care, you should still ensure your senior is moving around every day but safely. Seniors who engage in regular physical exercise benefit both mentally and physically, and ensuring their safety is a crucial focus may help avoid injuries.
You and home care aides can learn how to keep elders safe while they are exercising or moving around.
Always Follow Instructions on the Equipment
Modifying workouts for your older parent may be essential to prevent injuries and strains. Changing the movement in its entirety, on the other hand, might lead to safety concerns. A doctor can help you determine which exercises and motions are safe for your loved one and which ones might put them at risk of harm if you alter the suggested routines.
Never Overwork or Overdo It
Workouts should never be demanding for your elderly loved one. Someone who pushes himself too hard risks straining or breaking a bone. Your parent should be aware of their physical limitations and strive to remain within them. Consider reducing the intensity of your loved one's workouts if they feel overworked.
Ensure a Senior is Wearing the Right Gear
Overly tight fitness gear, such as tight-fitting trousers and shoes, might put you at risk of injury. The muscles of your loved one may be strained when they move because of overly tight clothes. The likelihood of a person falling and fracturing a bone or suffering a brain injury increases if their shoes don't fit. To ensure that your parents are safe and comfortable when exercising, they must wear the proper clothing when using the equipment.
Always Encourage Them to Warm Up
Tight-fitting clothing, such as pants and shoes, might put you at risk of injury when exercising. Too tight clothes might strain your loved one's muscles when they move. People are more likely to suffer fractured bone or brain damage if their shoes don't fit properly. For your parent's safety and comfort when exercising, it's crucial to ensure they have the correct attire and equipment.
If you or a loved one are considering Home Care Services

in

Oakland PA, please call and talk to the caring staff at Extended Family Care of Pittsburgh at (412) 693-6009. We will answer all of your questions.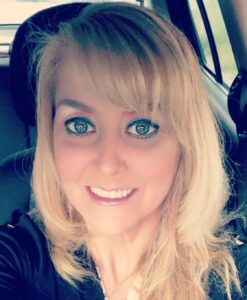 Latest posts by Nicole Kelly, Branch Administrator
(see all)