How To Take Care Of A Senior Parent After Surgery
When a senior has surgery they will likely need some special care for a while after they come home. While it can be intimidating to be the one that has to provide that care it's not as scary as it might seem. The most important thing to do is follow the post-operative instructions that the doctor sends home with your senior loved one. Something that you can do to make sure that your senior loved one is comfortable and healthy after surgery is hire home health care providers.
Get The House Ready Before They Come Home
When your senior loved one comes home from the hospital it could be a long time before they are fully recovered. It's a good idea to make up a first floor bedroom for them so they don't have to climb the stairs. Make sure their clothes are downstairs and bring downstairs any photos or other items from their room that they might want. It's also a good idea to bring their toiletries down to a first floor bathroom or buy new ones. If you need to adjust the furniture in the house, put in a hospital bed, or do any other modifications get all of that done before your senior loved one comes home.
Get Home Health Care
Home health care will really help you when your senior loved one is recovering at home. It's very common for the children of senior parents to not want to or not be able to handle taking care of any of their senior parent's medical needs. Changing incontinence pads, checking incisions, making sure there are no infections present at any surgical sites, and performing other basic medical care are best left to home health care providers who have training and expertise in medical matters. If something isn't healing properly or needs to be treated a home health care provider can treat it or make the call that it's time to get the doctor involved.
Make Sure They Aren't Alone
Your senior parent shouldn't be alone after surgery. If you can't stay with your senior loved one 24 hours a day and the home health care provider is only there for a few hours a day you might need to look into 24-hour care for your senior loved one. Or at least look into getting home care overnight so that your senior loved one has someone with them throughout the night. If your senior loved one is left alone they may fall or hurt themselves trying to get up to get a drink or use the bathroom.
Have Lots Of Games And Activities Ready
While they are recovering your senior loved one is probably going to be bored quite a bit. To help them pass the time you should have lots of their movies on streaming platforms or on DVD. Get card games and board games that they like. Visit the library to stock up on books they haven't read. And make some music playlists that you can play to keep them happy and engaged.
If you or a loved one are considering Home Health Care Services

in

North Hills PA, please call and talk to the caring staff at Extended Family Care of Pittsburgh at (412) 693-6009. We will answer all of your questions.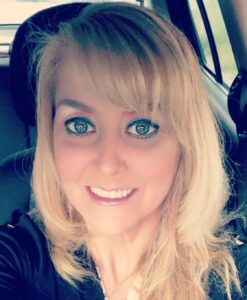 Latest posts by Nicole Kelly, Branch Administrator
(see all)