Tips For Loved Ones Providing Multigenerational Caring
As the population ages, more and more people are forced to balance raising their own children and taking care of their aging parents. Although balancing the requirements of both generations might be a very difficult and stressful endeavor, it is doable with careful planning and coordination. This means loved ones might need to ask for help and be okay with asking for help. When adding elder care services to seniors' routines, loved ones gain peace of mind and time.
Finding the Right Balance
Establishing a routine that takes into account everyone's requirements is one of the most crucial pieces of advice for caring for both elderly parents and young children. When planning get-togethers, it's important to think about how everyone will enjoy the event. Since these events offer chances for family bonding and quality time spent together, it's important to ensure the event has something for everyone.
Finding the right balance also means that loved ones need to take care of their own well-being. With multiple responsibilities on their plate, it may seem counterintuitive to do this, but it's crucial to keep in mind that it's not possible to pour from an empty cup. Self-care allows loved ones to be better caregivers for everyone.
Talk with seniors about their care and determine how often they need assistance. Focus on the positives and what each member of the family will gain when creating a plan of care that meets all their needs.
Be Honest About Limitations
It may be hard to ask for help, but when loved ones are truly honest with themselves, it's easy to see that spreading themselves too thin won't last for long. Loved ones should take some time to document their responsibilities and see where they can delegate. Can older children help with prepping dinner?
Can a neighbor check on their parents? What about elder care? When loved ones realize everything elder care can do, they begin to realize it might be the answer to many issues.
Elder care professionals can transport seniors, run errands, do light cleaning, and even cook. Plus, they're trained to assist seniors with medication management and offer them valuable socialization, decreasing their risk of depression.
Focus on Communication
Keeping everyone in the loop is a crucial component of communication. This entails keeping track of crucial information, including prescription drug regimens and doctor appointments, and communicating that information to all parties involved in caregiving. When adding elder care to the team, it's important to talk with them on a consistent basis to make sure everyone is on the same page. It's also essential to create a plan for emergencies so that everyone knows what to do.
Taking care of aging parents while still raising children might seem overwhelming. Thankfully, with the right team, it is possible to strike a balance between the requirements of both generations. Loved ones can create a balanced and happy life while also helping seniors by creating a routine and giving them the support of an elder care team.
Source: https://www.aarp.org/caregiving/life-balance/info-2020/caring-for-multiple-people.html
https://www.aarp.org/caregiving/basics/info-2022/difficult-caregiving-conversations.html?intcmp=AE-CAR-BB
If you or a loved one are considering Elder Care at Home Services in Fox Chapel PA, please call and talk to the caring staff at Extended Family Care of Pittsburgh at (412) 693-6009. We will answer all of your questions.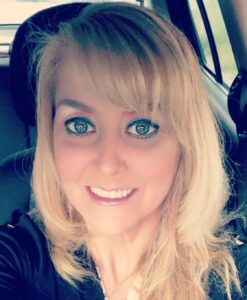 Latest posts by Nicole Kelly, Branch Administrator
(see all)