Handy Devices That Make Grooming and Hygiene Easier for an Aging Adult
Your mom is starting to struggle with personal care. What can you purchase to help her remain as independent as possible with her grooming and hygiene routines? Is it time to bring in personal care at home providers to help her too?
Ergonomic Nail Clippers
Small nail clippers can be difficult to manage. Ergonomic ones have longer handles that you squeeze to get the pressure to quickly trim nails. Some have very long handles, as much as 22 inches, with a push button mechanism that make it easy to trim toenails without having to reach down while bending over.
Ergonomic Hand-Held Showerhead
A hand-held showerhead is easy to install and very helpful when it comes to showering. Whether your mom can stand or needs a shower chair, she can direct the water exactly where he needs it. It makes perineum care a lot easier to manage, while greatly reducing the risk of UTIs and infections.
With an ergonomic handle, it's padded and round to make it easier to hold if you have arthritis in the hands. Many have multiple water settings to provide massage settings on the back of the neck and back or something softer while rinsing shampoo from the hair.
Fold-Down Shower Seats
Shower seats are ideal as they are always there, but they're out of the way. When your mom folds down the seat to use for her shower, the interior part has shelves for the items she needs while she showers.
She can store her body wash, shampoo, conditioner, and in-shower body lotion within the seat to keep others from using them. It also helps her know she has grabbed the correct bottle.
Shower Body Brush
If your mom has a hard time reaching areas like her feet or legs while standing up or sitting on her shower seat, a body brush is helpful. It's extended with a brush that she covers with body wash and uses that to clean without having to bend over or reach farther than is comfortable.
Toilet Safety Rail and Comfort Wipes
A toilet safety rail is a heavy-duty frame with arms that surrounds a toilet. It provides chair arms for support while sitting and standing. Some of them have added holders for supplies like wet wipes and creams.
A comfort wipe is a tool that has a grabber for toilet paper. It makes it easier to clean up after going to the bathroom as it eliminates the need to bend and reach. If this can help your mom stay independent for a little longer, it's a good idea. But, it may simply be time to arrange personal care at home aides to help her clean up after a bathroom trip.
Arrange personal care at home by talking to a home care specialist. You'll go over prices and services and be able to customize a care plan that meets your mom's grooming and hygiene needs.
If you or a loved one are considering Personal Care at Home Services in Murrysville PA, please call and talk to the caring staff at Extended Family Care of Pittsburgh at (412) 693-6009. We will answer all of your questions.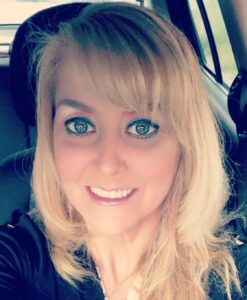 Latest posts by Nicole Kelly, Branch Administrator
(see all)