What Makes Seniors Feel Unsafe at Home Alone
Seniors' security is very crucial due to their overall well-being. Older people who feel insecure risk suffering mentally and have other health issues. A home care provider can help seniors feel more safe at home.
Feeling safe at home is crucial for anyone, especially seniors. Seniors may feel unsafe at home alone for a variety of reasons, including:
Fear of falling: Seniors may worry about falling and being unable to get up or call for help. This fear can be particularly acute for those with mobility issues, arthritis, or balance problems.
Medical emergencies: Seniors may worry about having medical trouble, such as a heart attack, stroke, or severe allergic reaction, and being unable to get help in time.
Social isolation: Seniors may feel lonely and isolated if they don't have regular visitors or opportunities for social interaction. This can lead to depression, anxiety, and other mental health issues.
Crime and safety concerns: Seniors may worry about break-ins, theft, or other safety concerns, especially if they live in areas with high crime rates.
Cognitive decline: Seniors with cognitive decline may worry about forgetting to take medications, turning off appliances, or performing other important tasks.
Lack of support: Seniors who don't have family or friends nearby may worry about not having someone to help them in case of an emergency or other unexpected situations.
How Home Care Can Help Older Adults Feel Safe at Home
Home care can help older adults feel safe at home by providing various services and supports tailored to their needs. The following are some ways that senior home care can help:
Assessing safety risks
Care professionals can conduct a home safety assessment to identify potential hazards, such as loose rugs, uneven flooring, or poor lighting. They can then recommend modifications or equipment to make the home safer, such as installing grab bars, handrails, or a personal emergency response system.
Providing companionship
Home care providers offer companion care at home and social support, which can help to alleviate feelings of isolation and loneliness. This can include engaging in conversations, playing games, reading books, or walking.
Add security
Home care helps seniors who feel unsafe by providing a physical and psychological sense of safety and peace of mind. Security measures can include installing deadbolts, security cameras, motion sensor lights, and alarm systems, which can deter potential intruders and provide a quick response in case of an emergency.
Knowing that their home is secure can help seniors feel less vulnerable and more in control of their environment. Additionally, security measures can help reduce feelings of anxiety, stress, and fear, contributing to overall mental and physical health. Adding security measures can help seniors to feel safer, more comfortable, and more independent in their homes.
Monitoring their health
Home care professionals can monitor seniors' health and report any changes or concerns to healthcare providers. This helps identify potential health issues early, which can improve outcomes and help seniors feel more secure.
Sources:  https://www.nia.nih.gov/health/loneliness-and-social-isolation-tips-staying-connected
https://www.nia.nih.gov/health/elder-abuse
If you or a loved one are considering Home Care Services in South Hills PA, please call and talk to the caring staff at Extended Family Care of Pittsburgh at (412) 693-6009. We will answer all of your questions.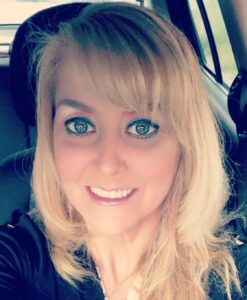 Latest posts by Nicole Kelly, Branch Administrator
(see all)