On December 16, 2018 Extended Family Care partnered with Club Cycle in support of the Homeless Children's Education Fund (HCEF) for two charity rides. Voluntary donations were accepted at the door and riders were offered the choice of two free classes at Club Cycle, a new cycling club located in downtown Pittsburgh. Over $600 was raised in support of the Fund.
The HCEF provides multiple resources for children who are deemed homeless. Over the past year, the Fund has provided over $25000 in scholarships and $2000 in backpacks and supplies to support a fraction of the 3,500+ children in Allegheny County who reside within 43 school districts in need of assistance. The mission of the HCEF is to advance the education of children and youth experiencing homelessness, guiding them to be productive, empowered citizens.
However, further assistance is necessary to reach all the children in need. In addition to monetary donations, the Fund accepts supplies for children and families and is always thankful for volunteers and partnerships. Detailed information can be found on their website at www.homelessfund.org.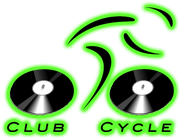 Laura Partridge, the Business Development Manager for Star Multi Care Services has been with the company for over 12 years. Prior to her current role, she had served as the Administrator of the Pittsburgh branch, as well as holding positions within health systems in New York and Pennsylvania as a Nursing Home Administrator and Regional Director of Operations of Independent and Assisted Living facilities.
Laura has earned her MBA in Health Care Administration from Canisius College, a Bachelor of Science degree from the State University of New York at Buffalo and is currently a CPR/First Aid Instructor for the American Red Cross. Laura has sat on three Professional Advisory Committees throughout the community, has been on the Board of Directors for a non-profit nursing home, currently acts as an Advisory Board Member for the Allegheny County Respite Care Coalition, Gateway Health Plan, and the North Allegheny School District Elementary Advisory Council. She is also an active committee member of the Southwestern PA Partnership on Aging, Twilight Wish Foundation and Marshall Elementary Yearbook Committee.

Raising four active children with her husband Brian, she seems to spend more time on baseball and soccer fields than she does at home which helps her appreciate their family vacation time even more.
Latest posts by Laura Partridge (see all)