Relying on Home Care Services Can Actually Boost Self Esteem and Motivation
Home Care in New Holland PA
There are so many things that can influence self-esteem as well as motivation. When people are highly confident in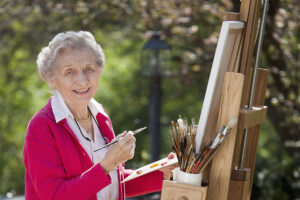 their physical, mental, and even emotional abilities and well-being, they have a tendency to experience much higher self-esteem.
A person who has high self-esteem will also likely be more motivated to do various activities throughout the day or to pursue certain interests. When a person reaches a certain age, such as their 70s or 80s, they will likely be facing numerous physical limitations and challenges that they might never have thought possible. Even when people are assisting elderly loved ones with their own issues, it's difficult to actually see ourselves in that situation.
Then one day it happens: you wake up and realize it's much more difficult for you to get out of bed, move around the house, or even walk downstairs. Each step going down the stairs feels like you could slip and fall at any time. Even clutching the handrail doesn't do much to comfort you because you understand how much weaker you are now than you were in your younger years.
Eventually you may have to give up certain activities you used to enjoy. You may visit with friends less, play games less frequently with those friends, you might not be able to garden like you used to, and much more. That can begin to erode confidence and self-esteem. It can also leave you less motivated to want to even try something new. Home care services can actually step in and make a big difference in the lives of individuals who are facing these common challenges.
An in-home care provider could ask plenty of questions to find out what the aging senior is interested in. What activities did they used to enjoy? Is there anything they've always wanted to do but never tried? Are there places -either local or some distance away- they've expressed an interest in visiting?
When somebody is encouraging another person to get out and take part in new activities and even explore ones they used to enjoy, that individual will begin to see that it is actually still possible to do many things, even though they require assistance.
Once that individual is doing more, he or she will likely experience increased motivation and self-esteem. One of the best ways to help achieve this goal is by encouraging people to believe they can do so much more than they think they can at this time. That's what home care services can do for just about any senior.
If you or an aging loved one are considering hiring home care services in New Holland, PA, contact the caring staff at Extended Family Care of Lancaster. Call today at (717) 205-2174.
Latest posts by Mary Lynne Heller, Branch Administrator
(see all)