Making Parkinson's Easier to Live With
When your parents want to live on their own it can be a scary idea for most adult children. You're unsure if they will be able to age in place and get the help they need especially as conditions get worse. If your senior wants to live their remaining days out in their home, it is something you will need to respect. Luckily, there are home care assistance services you can hire and use to ensure your parents are well taken care of.
Parkinson's is something that many seniors face and you may not think it's the best idea to allow them to age in place while this disease progresses. Believe it or not, there are professional Parkinson's care providers that can help your parents even while living at home. You will want to start understanding what Parkinson's is and how Parkinson's care can help your senior live easier and more comfortably.
Parkinson's disease is a progressive condition of the neurological system that impacts mobility. Symptoms manifest gradually, sometimes beginning with a barely perceptible tremor in one hand. The condition often produces both tremors and stiffness or slowness of movement.
In the early stages of Parkinson's disease, you may have little to no facial expression. When you walk, you may not swing your arms. Your speech may become slurred or weak. As your Parkinson's disease worsens over time, so do its symptoms.
How to Make Life Easier and Bring in Home Care Assitance Services
Caring for a loved one with Parkinson's is not always easy and you may need to change some things around their home to make it easier for them to live. Home care assistance service is a huge first step in ensuring a senior can take care of themselves and live comfortably even as the disease progresses. Here are a few small changes you can make that will have a massive impact on your senior parent.
Focus on the Living Environment
The living spaces, kitchens, bedrooms, and bathrooms of Parkinson's patients must be modified to accommodate their unique physical and cognitive demands. This means rugs should be on the thinner side or bare so it is easier to walk across the space and furniture should be spaced out for seniors who need walkers.
Update the Bathroom
Install grab bars alongside toilets, sinks, and in the tub or shower area based on the needs of each particular care recipient to avoid accidents. In many instances, it is challenging for a Parkinson's patient to use a standard doorknob. Installing door pulls or utility handles on doors around the house facilitates easy grabbing.
Also, keep in mind that the bathtub may need to be updated too. Installing a plastic door or using a shower curtain is often much safer than using a glass sliding door. Also ensuring all sharp corners have been dulled will be essential to keep your parents safe.
Focus on the Bedroom
Many seniors love their rooms, and it is one of the places they should feel safest. Ensuring there is enough room for them to move freely will have a huge impact on how happy they are to be alive and at home.
If you or a loved one are considering Home Care Assistance Services

in

Murrysville PA, please call and talk to the caring staff at Extended Family Care of Pittsburgh at (412) 693-6009. We will answer all of your questions.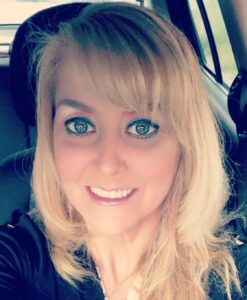 Latest posts by Nicole Kelly, Branch Administrator
(see all)