Ways for Your Senior to Embrace Healthier Living
Your elderly family member might believe that it's too late for her to adopt a healthier lifestyle, but that's not the case. No matter when your senior adopts small changes to improve her health, that benefits her now and in the future. Here are a few ways for you and a home care assistance provider can help your senior can get just that little bit healthier by making a small adjustment.
Work on a Plan with Her Doctor
The first step is to work with your elderly family member's doctor on a care plan. Your senior's doctor has the most information about what's going on right now with your senior's health. Figuring out how to help your senior to be healthier means first looking at how to address any health concerns she's facing. From there you can look at whatever other changes need to be made.
Look at Her Sleep Habits
Most people are surprised at how much sleep habits impact how they feel and how healthy they truly are. If your elderly family member has trouble sleeping, the first step is to build routines throughout her day that support her in getting better sleep. Home care assistance can make this a lot easier for your senior, too. Caregivers can prompt your aging family member during the day to stay on target with her sleep goals.
Focus on Hydrating More
Does your senior drink enough water throughout the day? You might be surprised to find that she might not be. Dehydration can happen very quickly, especially for seniors. Depending on her activity levels, the medications she takes, and other variables, your elderly family member might need a lot more water each day. Home care assistance providers can help your senior to stay on top of her water intake each day.
Adjust Her Diet
It's tempting to let your senior eat whatever she wants because she's an adult. That's definitely true, but if she wants to be healthier, she may need to get on board with a healthier diet overall. Making even small changes to what she's eating can help her a lot, especially if she's been eating a lot of processed foods. Home care assistance can make meals and snacks so much easier for your senior, which might be the biggest obstacle for her in eating healthier.
Lean on Extra Help from Home Care Assistance Providers
One of the best things that you can do to help your senior to be healthier is to rely on extra help whenever possible. Home care assistance professionals have a lot of experience in helping aging adults to live happier and safer lives in general. There are a lot of ways that they can put that expertise to work to solve problems in your senior's daily life that make a huge difference for her.
Keeping your elderly family member healthier is a big goal, but it's possible. What really makes that goal easier to achieve is having a plan and having help to put that plan in motion consistently. By working together, you and your senior's care team can help her to have the quality of life that she wants.
If you or a loved one are considering Home Care Assistance Services

in

South Hills PA, please call and talk to the caring staff at Extended Family Care of Pittsburgh at (412) 693-6009. We will answer all of your questions.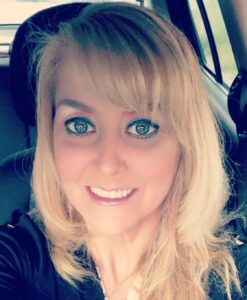 Latest posts by Nicole Kelly, Branch Administrator
(see all)