Use Home Health Care to Help Your Dad Recover After Heart Surgery
Everyone heals differently. There's no way to know exactly how your dad's recovery will go. One thing is certain, after heart surgery, your dad will need home health care services to help him along the way. He'll also benefit from caregivers. These are all of the services your family needs to discuss.
What Can Home Health Care Do?
One of the most important parts of your dad's recovery is wound care. He needs to make sure that his surgical incision is healing properly. It can't be red and swollen or warm. It shouldn't be oozing more than is expected. A home health care nurse will know the difference between a wound that is healing properly and one that needs medical attention.
If your dad goes home with pain medications, he will benefit from having a nurse to help administer them. A nurse can keep the pain meds in a secure place and give them to your dad when it's time. If he has injections or IV medications, the nurse can help administer those.
Home Care is Equally Important
Caregivers are also important. He cannot lift things that weigh more than 10 pounds. He won't be able to carry in groceries for several weeks. He'll need someone to carry his laundry basket to the washing machine. In most cases, he won't be allowed to drive for a month or two. He'll need someone available to drive him to therapy sessions, doctor's appointments, and stores.
He's going to have a hard time lifting heavy pots and pans. He may not want to eat much at all. He may have a new diet to follow. He may work with a dietitian to learn what he should be eating. After that, he may want to have caregivers cooking meals for him until he's able to stand for long periods and lift heavier items.
Home care is the best call you can make to help your dad recover from heart surgery. If he has people supporting him at home with tasks like personal care and grooming, meal preparation, and household cleaning chores, he'll be able to focus on things he needs to do to heal.
Call our home health care agency and talk about home health care services and the care he can get from caregivers. With a comprehensive care plan, he'll be on the right path to healing.
If you or a loved one are considering Home Health Care Services in Allegheny County PA, please call and talk to the caring staff at Extended Family Care of Pittsburgh at (412) 693-6009. We will answer all of your questions.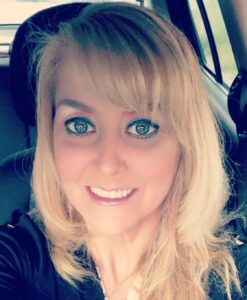 Latest posts by Nicole Kelly, Branch Administrator
(see all)