Is the Senior in Your Life Planning to Fly and Do They Need Extra Care? Some Things to Consider
Senior Care in Pennsylvania
Planning on taking a trip, Nancy really didn't plan ahead. She was 83 years old, required a walker to get around for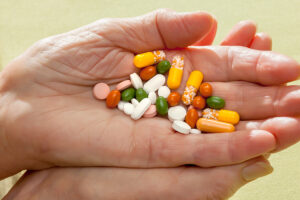 the most part, and relied on family members and friends to help out with certain home maintenance projects from time to time.
She decided on visiting her younger sister in Florida one day, which meant she was going to be flying there. Coming from Minnesota, it was going to be nice for her to get away to the warm weather in this southern state, but what she hadn't planned on was requiring assistance throughout the airport and even on the plane.
Her sister was 10 years younger and in pretty good shape. Between her and her husband, they were going to be able to support Nancy with whatever she required. It wasn't much, but there were certain things she had difficulty doing on her own, especially walking up and down stairs.
When she arrived at the airport and received assistance getting her luggage to the check in counter, that was helpful, to say the least. The woman behind the counter asked if she had any restrictions they needed to know about. She just pointed to her walker and said that's all that she would be carrying on with her, since she couldn't really carry much else. Aside from a small pocketbook slung over her shoulder, and the luggage she checked, she wasn't traveling with anything else.
When she got to the security checkpoint, they had to pull her aside to inspect the walker, medications she had in her pocketbook, and when they discovered various pills in plastic baggies, they informed her she couldn't bring them with her. TSA regulations required prescription medication to be stored in their original bottles with the information clearly marked on them.
This was a major problem for her and she ended up missing her flight as her adult daughter went to her house, picked up her medication, and drove it to the airport. She lost the medication she had in those baggies, and that meant she was going to need to get a refill while on her trip.  Boarding the plane was a major problem and she required extra assistance, but because she arrived late to the new flight, it made things even more difficult for her.
For any senior who may require some type of extra care when traveling, it's important to understand all rules and regulations at the airport as well as with specific airlines. There are also services that can help the senior get around throughout the airport, but they are generally a first come, first serve basis.  Calling ahead to make arrangements is highly recommended.
If you are considering hiring senior care services in Pennsylvania, call the caring staff at Extended Family Care of PA at (888) 660-6478.
Latest posts by Stephen Sternbach
(see all)