Posts Tagged 'Home Care Pennsylvania'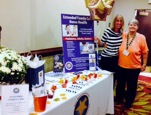 Extended Family Care was invited to present at the Annual Pennsylvania Elks Nurse Conference on Wednesday, September 24, 2014. Orchestrated by the Elks Program Director, Patricia O'Connor, the week-long event was held at the Pittsburgh Marriott North in Cranberry Township, Pennsylvania. Educational training was conducted in support of the twenty five (25) Home Service Nurses the Elk Home Service Program employs throughout Pennsylvania.
Read More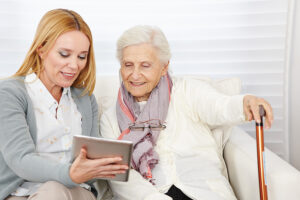 When your senior parent was young and in school, they probably had very little difficulty in making friends. During their parenting and working years they also would have had many opportunities to meet with and become friends with people. However, things change when they reach the elder years. Many of their life-long friends may have moved away or died. They don't get out and attend activities as much anymore. They may live alone at home.
Read More